Net New Machine Data and Code-Aware Insight with OverOps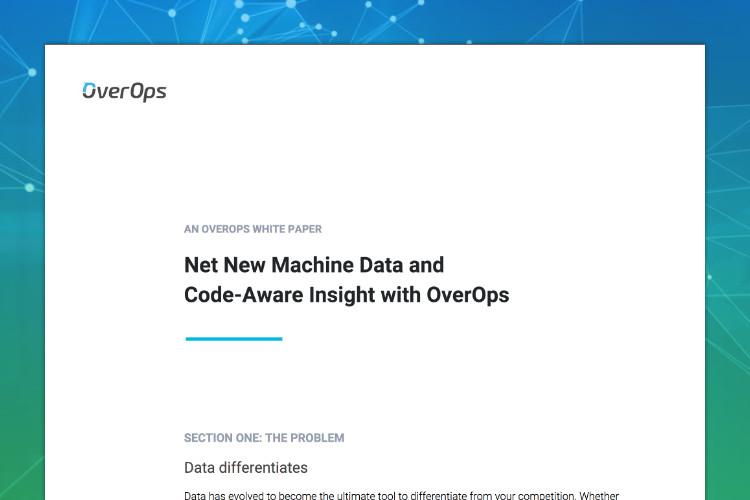 This white paper explores OverOps unique approach to gathering machine data and it changes the way we think about log files and how we use them to both troubleshoot and to derive the overall quality of an application or service.
OverOps combines static and dynamic analysis to collect complete contextual data for every error and exception thrown in an application with minimal performance impact, securely and without any requirement to modify code. It is code-aware and delivers net new and structured machine data that provides granular detail about every error, its related application and the environment in which it was found.